Dome Tent For Sale
Find The Best Deal On Dome Tents.
Among many tents, dome tents are one of the most popular types of tents in the market. But what is a dome tent? Do you know about dome tents? What kind of tent is this & when should I use it? The Speciality of the Dome Tent is its dome-shaped roof. Dome tents are suitable for camping in areas with heavy winds.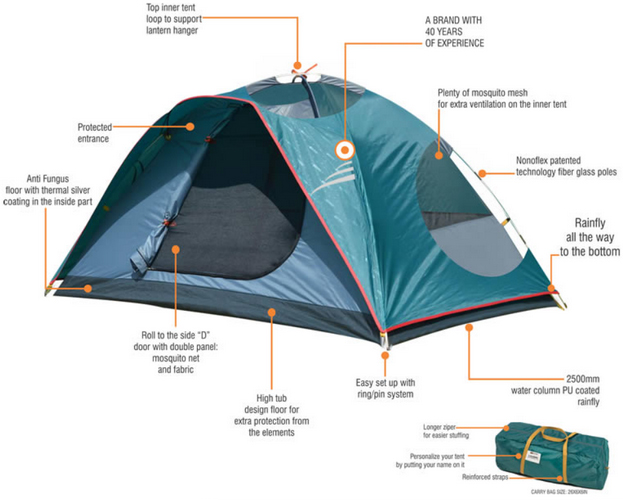 Image Credit: https://ntkglobal.com/products/colorado-gt-8-9-person-dome-camping-tent/
Are Dome Tents Good?
Dome tents are an excellent option for everyone who camps, especially in windy places. This is a good tent for a low price. Dome tents are not the best option for those who want enough space inside the tent. Dome tents are available from $200, and you can choose any upper side based on brand, size, and capacity.
Dome tents are one of the top-rated tents because of their easy setup. It takes less than 15 minutes to set up.
Advantages Of A Dome Tent
Dome tent's benefits are mainly seen in heavy winds. That protects you from heavy winds & cold.
Dome tents are relatively easy to set up, and the dome tent's pole structure also makes it quite simple.
This structure provides excellent strength, so dome tents are generally free standing.
Dome tents are very easy to pitch. No exceptional experience is required.
Follow these basic steps and you can set it up quickly; Lay out the tent, Assemble the poles, Run the poles through the tent, Raise the tent, Stake the tent and attach the rain fly.
Disadvantages Of A Dome Tent
The design of the dome itself causes its disadvantages.
The dome of the domed tent, which is small in size, creates very little space, making it difficult to walk inside.
This makes dome tents less pleasant to sit in on rainy days.
Dome tents have limited seating capacity.
The shrinking nature of a dome tent can make it feel cramped and uncomfortable to sit in on rainy days.
Types Of Dome Tents
Modified Dome Tent
A modified dome is a tent where the walls are higher than in a standard dome tent, creating more space inside the modified tent. Modified dome tents are also easy to set up.
Half Dome Tent
It is a dome-shaped tent manufactured by REI, which is narrow and long. This enables the tent to include a vestibule at each door.
Quarter Dome Tent
This, too, is a dome-shaped tent manufactured by REI. Quarter dome tents are very narrow. Instead, there are very large vestibules at the door of the Quarter Dome tent.
Top 5 Dome Tents By Seating Capacity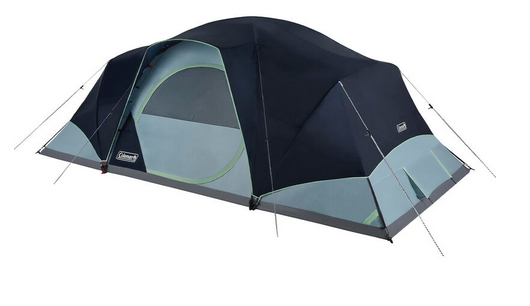 Specification:
This tent sets up in less than 5 minutes (with 2 people)
Includes 2 doors (front and rear)
The vertical walls of this tent provide more headroom
This tent is designed to withstand winds of 35 mph.
2 wide doors make it easy to move gear inside the tent
Large door roofs provide more weather protection
Ground vent adds additional ventilation
Mesh storage pockets keep gear organized.
This tent includes an expandable carry bag for easy packing
Capacity: Fits 3 queen-size airbeds
Dimensions: 16 x 9 ft.
Center Height: 6.5 ft.
1-year limited warranty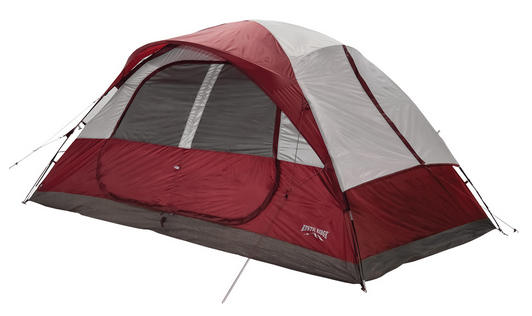 Specification:
The tent has two big doors for easy entry and exit.
Includes room divider for enhanced privacy
Two windows and three zippered fly vents
Seam taped fly and welded bathtub floor
Internal storage pockets
E-port electrical cord access
Accommodates two queen-sized air mattresses
Includes tent stakes and carry bag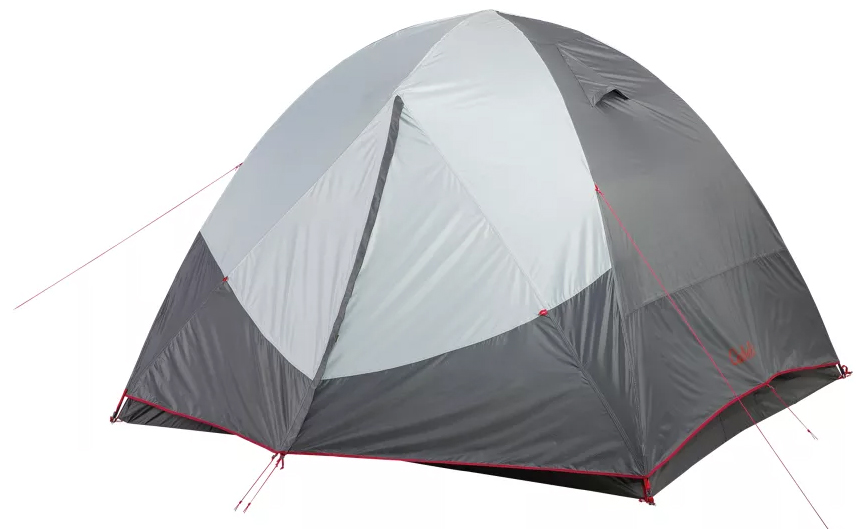 Specification:
Cabela's® Getaway 6-Person Dome Tent This tent makes it easy to find a relaxing outdoor retreat. With the quick-connect pole clip, you can camp fast, thanks to the heavy-duty, shock-corded fiberglass pole.
The 75-denier, 190T breathable polyester walls have a deep interior coating, which blocks the heat from sunlight from entering and shades the inside of the tent for more comfort and better comfort.
The large entrance of this tent ensures easy access. The zippered rain fly back wall aids in airflow and, along with the covered front door vestibule, adds extra space for dry gear storage.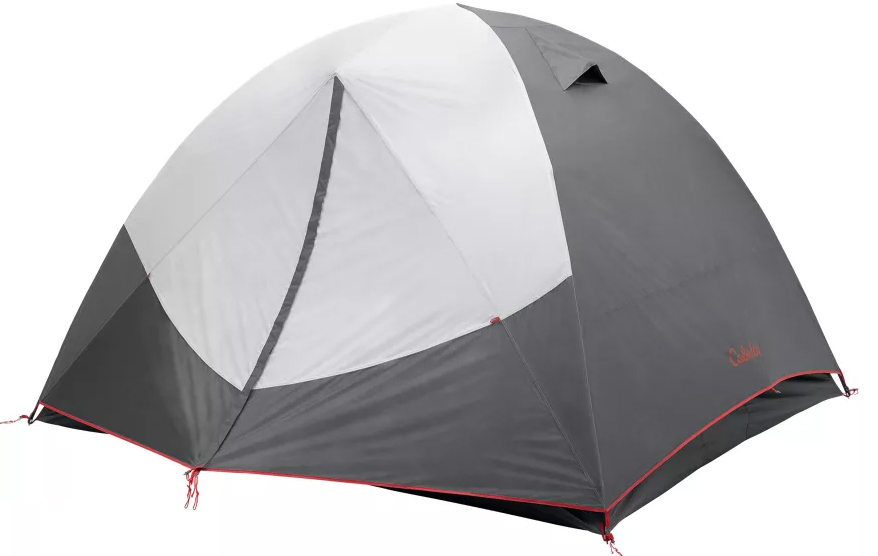 Specification:
Full of thoughtful details for camping comfort.
Heavy duty, shock-corded fiberglass pole with quick-connect pole clip.
The dark inner coating prevents penetration of light and heat.
The polyester walls block sunlight from entering, thereby shadowing the inside of the tent.
1000mm polyurethane coating with ground moisture and taped seams on the Rainfly and 1500mm on the floor.
The polyester walls block sunlight from entering, thereby shadowing the inside of the tent.
The large entrance in this tent ensures easy access. These tent cords and aluminum tent stakes secure the tent in windy conditions. Zippered storage bag is included for easy transport.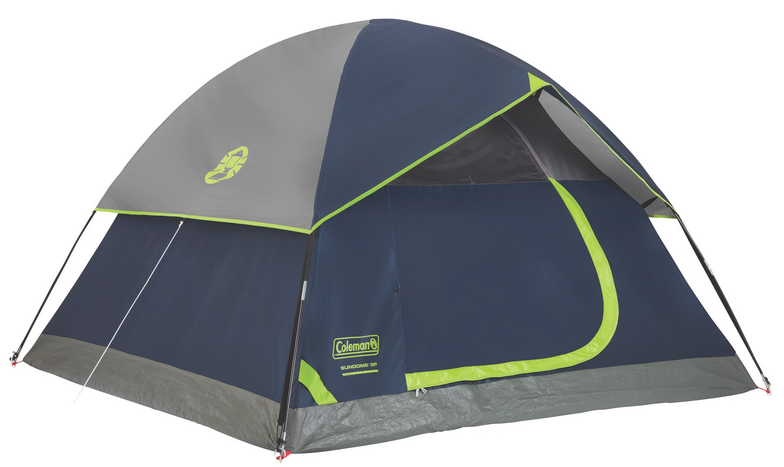 Specification:
Best for high winds and heavy rain
Center height: 3 ft
Easy set up and breakdown.
Tent # of Windows: 2
Number of doors: 1
Tent Rainfly: Yes
Tent Pre-attached poles: no
Includes Fan: no
Vestibule Area :no
Built in Lights :no
Tent Floor Area :7 ft x 5 ft x 4 ft
Tent Capacity :2 Person
Weathertech :Yes
Tent Shape :Dome
Where To Buy Dome Tent For Sale
Choose your best dome tent for sale. Here at Sportsman Finder, we help you to find & compare dome tents.
Sportsman Finder is a search engine to find in-stock deals for all sporting supply needs, including shooting, boating, hunting, camping & fishing.
View & compare camping tents from the industry's top outdoor experts, including Cabelas Official, Brownells Inc, Sportsman's Warehouse, Bass Pro Shops, and more.
Sportsman Finder makes your search easy & quick for all outdoor sports needs. Pick a discounted camping tent with free shipping on specific orders.
We don't sell any products, and we do not have any stock. We help you to find & compare products from top vendors in one place.